Library
John Stanford Library
Meet the Librarian, Ms. Kathleen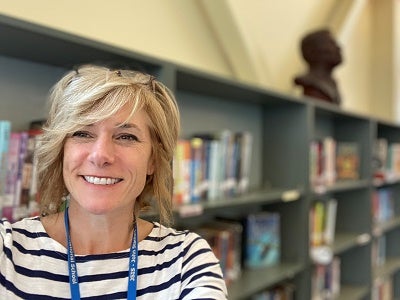 Please contact Ms. Kathleen with any questions – especially if you believe a book has been returned, never made it home, or unable to pay for damaged or lost books.
The best way to contact Ms. Kathleen is via email at kmgillespie@seattleschools.org
Ms. Kathleen's Schedule:
At John Stanford International on Mondays, Tuesdays, and every other Wednesday.
At Dearborn Park International on Thursdays, Fridays, and every other Wednesday.
2022-23 Library Schedule
Students come to library twice per month to return, renew, and check out books. Please contact your child's teacher or Ms. Kathleen to find out your child's next Library day.
School Library Policies
Each class comes to library every 2 weeks
Library books should be returned every 2 weeks or renewed (if still reading)
Return books to classroom return bins or return tubs located near Library
No fines for overdue books (only pay for lost or damaged books)
Monthly notices will be emailed/printed to update families on what's checked out & which books are overdue
All books & devices need to be returned by end of year
Book Check-out Limits
Kindergarten: 1-2 books (books stay in classroom until January)
1st graders: 1-3 books
2nd/3rd graders: 1-4 books
4th/5th graders: 5-6 books
If student forgot to return books, student cannot check out more library books. However, student can select Grab & Go books. Grab & Go books are not cataloged or labeled. Students borrow on the honor system and are encouraged to return when finished.
SPS Online Resources
SPS students should use their SPS ID & password to login to Clever or this link to access SPS free databases, encyclopedias, etc. Some databases require another generic login. If so, the generic login is
Global Reading Challenge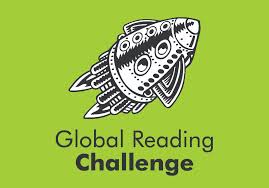 The Global Reading Challenge (GRC) is a reading incentive program for 4th and 5th graders enrolled in Seattle Public Schools. Students form teams and read selected books, then take part in a trivia competition.